Union Marketplace & Eatery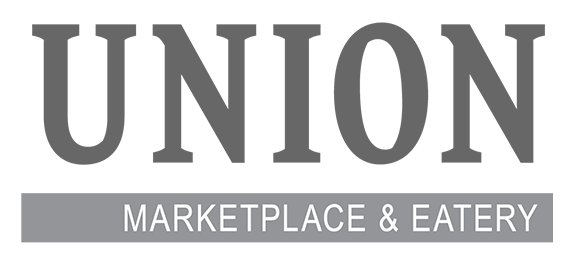 Today's Hours:
10:30am-08:00pm
Regular Business Hours:
Mon - Fri:
10:30am - 8:00pm
Summer & Holiday hours may differ.
Meal Exchanges:
Weekdays:
Lunch, Dinner |
Weekends:
Not Accepted
The heart of the Student Union, this venue features eight restaurants offering specialties for all types of tastes.
Union Station

The place where great subs and wraps come together. Here you will find a variety of hot and cold made-to-order wraps and subs on fresh baked bread.
Stackers

Named the "Best Burger on Campus!" Stackers features gourmet signature burgers along with an entire make-your-own burger section; all made with fresh, never frozen 100% USDA beef. Oh, and did we mention the fresh french fries?
Edgy Veggies

Here you will find that salads are king. From our Signature Salads to Create Your Own, all salads are made right in front of you to order with only the freshest ingredients.
Piza Pizza

A variety of specialty pizzas are handcrafted each day along with the local favorite – Buffalo chicken finger pizza.
Fowl Play

Always fresh; Always hot! We use only fresh chicken tenders and hand-bread and batter each one for a taste that no other tender can match. So good by themselves, but try 'em with a side of fries and one of our signature sauces for a real meal!
We value your feedback!
Email Us
with comments or questions.
We will respond within one business day.
Text Us
with comments to 81888 starting with ubcds unionmarket, followed by your comment.
We cannot reply to your texts.