Creating a UB Experience for Every Guest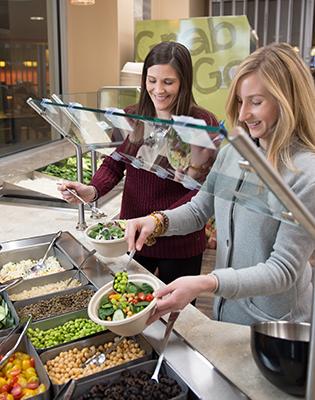 All of us at Campus Dining and Shops have a common vision... a belief about what we want our company to be and how we want it to grow. That vision is rooted in our service philosophy that each day is carried out by 1,300 employees who work to ensure that every guest we encounter, whether a student, faculty or staff member, parent, or visitor, has a memorable experience here at the University at Buffalo.
In 2019, we launched GuestQuest — a multidimensional cultural improvement process that drives exemplary customer experiences throughout our operations.
Would you like to contact a CDS location about excellent service you've recently experienced?
Would you like to join our exemplary team?