Crossroads Culinary Center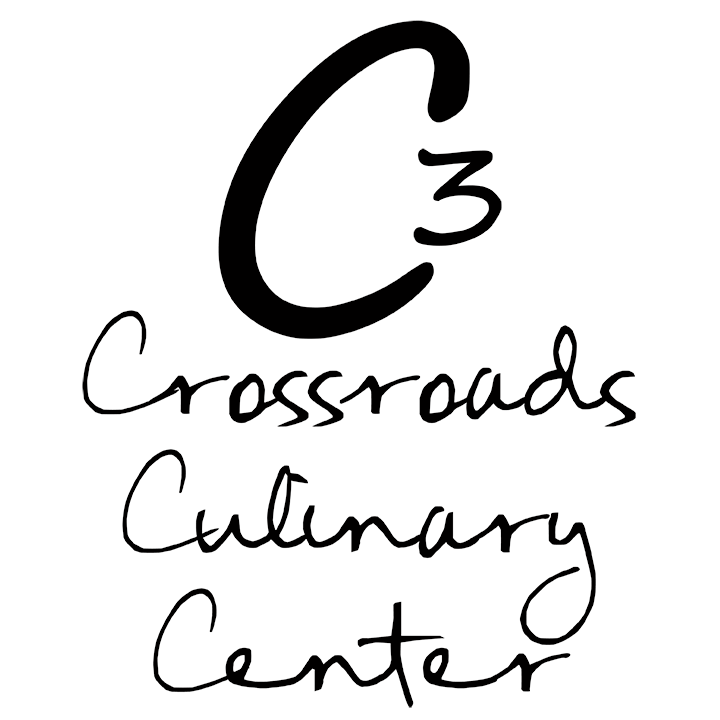 Today's Hours:
08:00am-10:30am, 05:00pm-08:30pm
Regular Business Hours:
Mon - Fri:
8:00am - 10:30am, 5:00pm - 8:30pm |
Sat - Sun:
10:00am - 9:00pm
Summer & Holiday hours may differ.
Meal Exchanges:
Weekdays:
Breakfast, Dinner |
Weekends:
Continuous
Welcome to award winning dining. C3 at Red Jacket Quad in Ellicott is the national Loyal E. Horton Gold Award winner in the category of Residential Dining Concepts. Crossroads is a collection of global cuisine across eight unique platforms, a meeting and event space utilized by the entire community and an inviting place for students to gather, socialize, study, and even work part-time. Each of the eight unique dining venues feature menus with items that change on a daily basis, offering remarkable variety. Additionally each venue serves a different type of cuisine, representative of a complete culinary experience. Recipes are prepared in small batches to ensure the freshest possible meals for all of our guests. Many items are made-to-order, using seasonal ingredients that are sourced locally for quality and freshness - part of our culinary sustainability initiatives. Vegan, vegetarian, and gluten-free options are available daily, including pizza, pasta and select dessert items.
Oreganos

Pasta perfection. The Marche experience of C3 allows you to see all of your food created in front of you. At Oreganos, our chefs toss pasta in select sauces and fresh Italian ingredients so you can see the authenticity. With lots of variety night after night, this station is quickly becoming a favorite.
Baked Creations

Enjoy hot and ready slices of various thin crust pizzas fresh out of the oven or order a personal pizza made with the toppings of your choice. Baked Creations makes pizzas and signature baked sandwiches using simple and fresh ingredients you would expect from your favorite pizzeria back home.
Carve

Even if you can't say "Churrascaria," you won't mistake the delicious taste of juicy and tender entrees from Carve. Our Brazilian-style rotisseries turn the choicest cuts of marinated meats until they are ready to be carved to your liking right before your eyes.
Global Noodle

International noodle soup dishes with authenticity at every level. Featuring styles inspired by Asian, African, and Caribbean cuisine, this station is truly unique with its wide array of ingredients, broths, and spices. Start your meal off light and healthy with a steaming bowl of Pho from Global Noodle.
Strictly Vegetarian

Our meatless station that also features many vegan options. Designed to offer entrees outside of the usual salad bar, Strictly Vegetarian serves from a constantly changing menu to keep things exciting and tasty for our vegetarian customers.
Foundations 1846

The comforts of home served with the quality and freshness you expect in your favorite American dishes.
Blue Dragon

Asian cuisine cooked in our fiery Wok. Blue Dragon uses choice ingredients and spices to bring you authentic Asian entrees served with white or fried rice.
Seasons

A fresh selection of vegetables, lettuce varieties, fruits and dressings make up this colorful station.
Temptations

Can't keep your hand out of the cookie jar? That's O.K. Temptations will keep your sweet tooth satisfied with a wide range of desserts that include cakes, cookies, brownies and other pastry desserts made right at our UB Bakery. Top them off with whipped cream or ice cream and feed your biggest temptations.
Cash Prices for Dining Center Meals
| Breakfast | Brunch | Dinner |
| --- | --- | --- |
| 12.25 | 17.70 | 19.95 |
Use your UB Card for discounted meal prices!
| Campus Cash | Dining Points | FlexiBULL Bucks |
| --- | --- | --- |
| 10% Discount | 25% Discount | 10% Discount |
We value your feedback!
Email Us
with comments or questions.
We will respond within one business day.
Text Us
with comments to 81888 starting with ubcds C3, followed by your comment.
We cannot reply to your texts.